I really cant even begin to explain how amazing today was. I guess I could start off with the minor detail that by the time I got home from work my new lens from B&H showed up on my doorstep but that was only the beginning... I have been anxiously awaiting for today to come because a few months ago I singed up to attend David Jay and Jasmine Star's "Free to Succeed" seminar in Boston. My cousin Keri helped me get my foot in the door with the industry last summer when I decided I wanted to start turning my passion for photography into a business. I was immediately hooked on looking at other photographers and finding out what I could lean from them to improve myself and get a great experience at the same time. 
Today that was all accomplished in a matter of hours. We went into Boston, met with a great group of photographers and had dinner. During dinner it was brought up several times that one of the greatest things about these types of seminars is not only what you can learn from the seminar but the people you can meet while attending. I was fortunate enough to be introduced to a lot of friendly people that were all willing to talk and hang out, thats the great thing about our industry right now, that people who are essentially competitors are all willing to work together and share ideas. 
As for the seminar itself, I couldn't even sum it up in words if I tried. Since I have started photography a year ago I have realized that it is a major time,money, and effort commitment that you must be willing to have to get the result you want. If you are willing to put in the commitment than you work will show. While still being a student in high school it is often times difficult for me to efficiently run my business, balance other jobs, get school work done, and most importantly spend time with friends and family. What DJ and Jasmine made very clear to me today in his seminar was that you need to make your business work for you and not the other way around. Thank you so much for everything, it is truly amazing how just by spending a few hours talking and listening to them my entire business approach and lifestyle has changed. 
I look forward to giving you all some updates on senior picture sessions tomorrow! 

Jake 
DJ and I after the seminar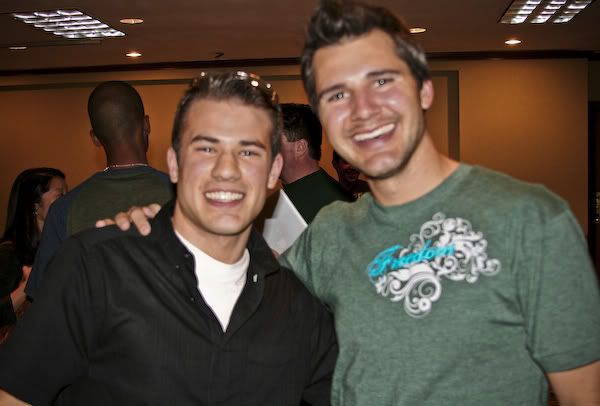 Glad to see Becker got to make it, almost got stuck in JFK